"They broke it again!"
A friend of mine who owns a successful printing business was complaining about some new "features" that were just released for his iPhone.
"I don't know where my buttons are anymore!" he exclaimed.
"Will you techies please stop breaking stuff?  It worked just fine before!"
If you've ever experienced something like the conversation above, I've got some bad news for ya:
Your WordPress Might Be About to Break!
There's this new WordPress "feature" that the techie youngsters behind WordPress built.
And they'll force it upon your existing WordPress site, as soon as this month (Aug 2018)!
This new WordPress "feature" the techies are pushing on us is called, "Gutenberg", and it might automatically break your WordPress website.
This new feature will be added whether you like it or not.  (Though you can opt out through a series of confusing techie steps).
NOTE: If you are a techie or WordPress enthusiast who is comfortable troubleshooting WordPress issues, then you'll love this feature update.  You'll also have some work to do to fix broken things on your site and to learn about the new layout of WordPress.
If you are a small business owner, you'll get a headache!
All of your buttons will move.
And maybe worse – you might find your WordPress site broken!
All the things you hate about technology will come to bear.
Again: If you take no action, you might experience this headache.
But thankfully, you can opt out of this madness.
How Small Business Owners Can Eliminate These Headaches
If you are a small business owner, then do this:
Confirm with your web developer that you have monthly validated backups.  (Not sure? Send me a quick email.)
Have your web developer install & configure the Classic Editor WordPress plugin.
Work with your web developer to train you in on the new Gutenberg plugin experience on your schedule rather than the WordPress dev team's schedule.
Sign up for this FREE "Beginner WordPress Classes by Email" course.  It'll include Gutenberg how-to's once this new feature is released into WordPress.)
That's it!  Congratulations!  You've just avoided scores of headaches and thousands of lost dollars!
If you are a Website Amazing member, then my team and I will be by your side during this Gutenberg transition – Zero headaches for you!
Just reply to this email with questions or schedule a quick call with me to make sure you are covered.
Additional Resources:
More posts from themightymo.com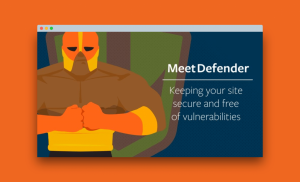 A while back, I started using WPMUDEV's Defender Pro plugin for security on all my WordPress sites. I made a decision this week to switch to WordFence. The conversation was forced on me, because I had a site using Defender Pro that was hacked. I do not blame Defender Pro for the hack, however, this…

use a plugin to do a bunch of optimizations on this site, but for some reason, the preloading of fonts is broken. So I rolled my own font preloading function and placed it in my functional plugin (You could also put it in functions.php). Here's the code.

Beaver Builder doesn't give you an interface to change the background color of the sticky menu after scrolling. Here's a simple bit of CSS that can help.