Wondering where to get started learning WordPress? There are a million ways to go, and I'll try to clarify your options based on your preferred learning style, from free to expensive, with a preference for local Minneapolis-St. Paul options.
In-Person Group WordPress Training Classes in Minneapolis
While the in-person WordPress training offerings vary by month, here are some of my go-to resources – keep in mind that these in-person options are very limited due to Covid-19:
1-on-1 WordPress Training (e.g. Train on your website with your to-do list as a guide!)
Online General WordPress Training Videos (e.g. Watch them edit a generic WP website)
Free WordPress Resources
Let me know if you know of a resource that belongs on this list.
More posts from themightymo.com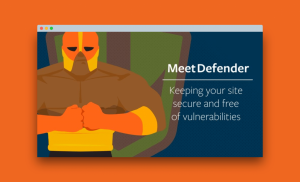 A while back, I started using WPMUDEV's Defender Pro plugin for security on all my WordPress sites. I made a decision this week to switch to WordFence. The conversation was forced on me, because I had a site using Defender Pro that was hacked. I do not blame Defender Pro for the hack, however, this…

use a plugin to do a bunch of optimizations on this site, but for some reason, the preloading of fonts is broken. So I rolled my own font preloading function and placed it in my functional plugin (You could also put it in functions.php). Here's the code.

Beaver Builder doesn't give you an interface to change the background color of the sticky menu after scrolling. Here's a simple bit of CSS that can help.