"Should I auto-post my blogs to Twitter?"
"How do I let people subscribe to my blog updates via email?"
"How can I create an automated 'drip' email class using WordPress?"
"How do I get more sales from my website?"
"Should I redesign my website?"
"How much should I pay for a website redesign?"
Businesses Need Marketing
Businesses need marketing to survive, whether its word-of-mouth, Google ads, your website(s), or billboards on the freeway.
Free Lunch & Learn in Downtown Minneapolis on Sept. 18
In this fun lunch & learn, you'll learn about some common WordPress marketing strategies used by businesses small and large.
You'll learn about potential costs associated with things like billboards, public relations, social media, websites (WordPress, Shopify, Squarespace), Google ads, email campaigns (Mailchimp, Constant Contact), etc.
You'll leave this interactive conversation with some fresh digital marketing ideas and some big-picture WordPress marketing fundamentals to help get your business' marketing strategy on track.
Bring your lunch. Coffee will be provided by WeWork.
If you are a marketer or business owner tasked with marketing, you'll love this collaborative conversation.
About the Instructor
Toby Cryns has been helping small- and mid-sized businesses break through to their audiences (and buyers) for over a decade.
Whether it's helping Wiley Publishing launch their successful "…And Philosophy" book series, launching an online community to connect non-profit leaders with the United Way, or helping R.F. Moeller Jeweler launch a new brand and line of products, Toby always brings a consistent thread: a fresh perspective on business, marketing, & technology.
He is a regular contributor to and has been a featured speaker at numerous conferences in the Twin Cities including MIMA Summit, Minnebar, WordCamp, Prestige Conf, MinneWebCon, and more.
Learn More about Toby at https://tobycryns.com.
More posts from themightymo.com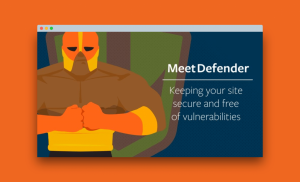 A while back, I started using WPMUDEV's Defender Pro plugin for security on all my WordPress sites. I made a decision this week to switch to WordFence. The conversation was forced on me, because I had a site using Defender Pro that was hacked. I do not blame Defender Pro for the hack, however, this…

use a plugin to do a bunch of optimizations on this site, but for some reason, the preloading of fonts is broken. So I rolled my own font preloading function and placed it in my functional plugin (You could also put it in functions.php). Here's the code.

Beaver Builder doesn't give you an interface to change the background color of the sticky menu after scrolling. Here's a simple bit of CSS that can help.