I have a private photo blog for my family, and I tried to add a jQuery Masonry layout to it today. Unfortunately, the Masonry scripts broke my lightbox scripts – rats!
After trying a bunch of plugin combinations, I found that the only way I could get things working properly was by using the Jetpack plugin and activating the "Carousel" and "Tiled Galleries" modules.
Here's the result: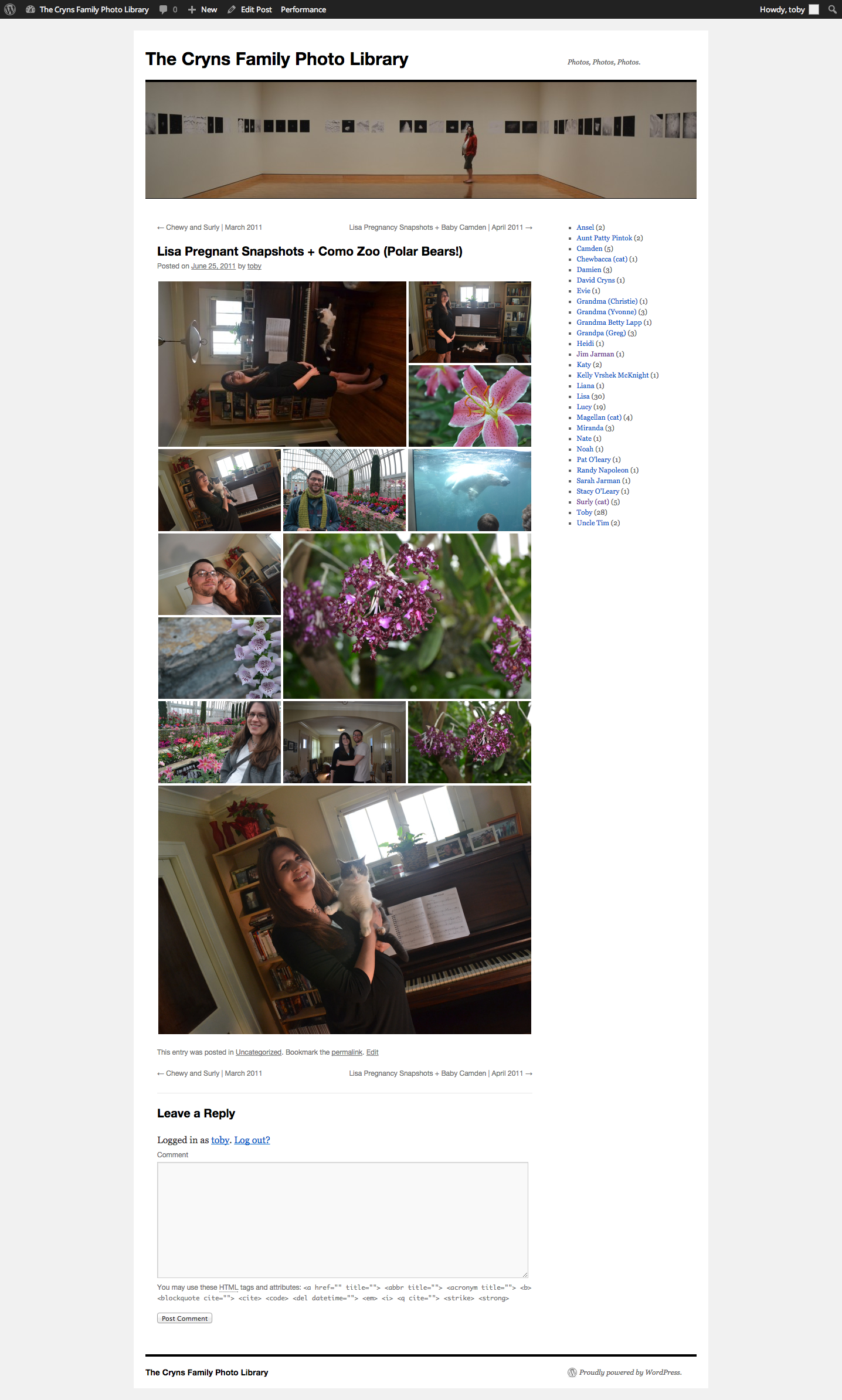 It's not an ideal solution, because the "Carousel" functionality isn't as clean as a nice lightbox…but whatchagonnado?
Know of a better way to pull this off?
More posts from themightymo.com
We are pleased to release our newest Flash design for Jeff Dunn Photography! Working with our friend, Nick Bilyk, we designed and created a one-of-a-kind web experience for well-known photographer, Jeff Dunn. This new online experience features stunning transitions and accents that place Jeff's photography front-and-center, right where it should be. It also features a…
As part of our summer celebration, we want to offer you this package at a great price: $499 – WordPress blog or website – Theme customization – Hosting for a year – Domain registration or transfer This is a great deal for anyone looking to get started with a great website! Contact us today!
Hello! I am excited to introduce "TheMightyMoo!", our first WordPress theme template available for free download and public consumption! YEAH!!! HUZZAH!!! *celebration* To see it in action, visit Net Impact Minneapolis and TobyCryns.com. Here is a screenshot of the default installation: TheMightyMoo! is a fully-customizable accordion theme that uses the MooTools framework to display posts.…