We've been working on some fancy custom WordPress calculators for years here, and we recently launched a handful more. The calculators below are all designed to function beautifully on your cellphones and are all designed & built in collaboration with the amazing Michael Cole & Robb Miller.
WordPress Calculators:
WordPress Calculator Designs:
Underlying Technologies behind these WordPress Calculators
We used a number of technologies to pull off these calculators. Where appropriate and in no specific order, this includes:
Have ideas for a new calculator you'd like built in WordPress? Let me know!
More posts from themightymo.com

use a plugin to do a bunch of optimizations on this site, but for some reason, the preloading of fonts is broken. So I rolled my own font preloading function and placed it in my functional plugin (You could also put it in functions.php). Here's the code.

Beaver Builder doesn't give you an interface to change the background color of the sticky menu after scrolling. Here's a simple bit of CSS that can help.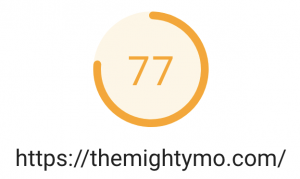 Today I decided to invest 1 hour optimizing themightymo.com. Below are the actions I took along with the results. Speed Benchmarks and Initial Observations Before starting on today's speed optimization, Google Pagespeed Insights scored us as a "44". There's some files loading from the wp.com cdn (e.g. Jetpack's cdn) – Google is penalizing me for…