"How do I get more clients for my business?" a friend recently asked me.
The first thing I do in response is to search Google for the most obvious keyword.
For example, here's the search result on the iPhone X for my business for the most obvious keyword, "wordpress near me":
You Need to Get On the Google Map!
If you do nothing else today, get on the Google Map!
It's easy.  It's free.  Here's how to get on The Map.
Here's the result for "seamstress near me":
Map results come up first on both desktop and mobile for any "near me" SEO keyword!
So before writing that blog post…before paying for ads…before posting to Facebook…Get on the Google Map!
What Do I Do to Get More Customers After I Am On the Google Map?
A million ways to go from here…
How about starting by getting some reviews on your new Google Map listing?!
More posts from themightymo.com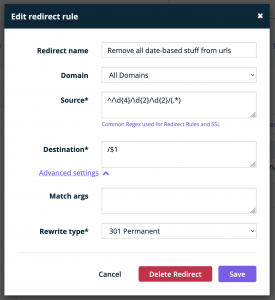 Today I needed to update the permalink structure to remove the dates from blog posts on an old website. It's easy enough to remove the dates – just go to "Settings"->"Permalinks", and select the "/%postname%/" option – done! Buuuut there's still the problem of 301 redirecting old urls so as to not lose SEO value.…
Go to phpMyAdmin. Go to the "wp_options" table. Search for the field named, "active_plugins". Edit the "active_plugins" field. Delete the value/contents of the "active_plugins" row. Save. That's it! All your plugins are now deactivated!
Websites have multiple layers: Domain Registration When you register a domain, you pay someone ~$20/year for a .com domain. Registration means you are leasing the domain for a year or more. A domain is the "yoursite.com" or "yoururl.net" or "yourorganization.org" that people type into their browser. We use services like Namecheap, Dreamhost, and GoDaddy for…