I have a custom WordPress plugin in zip format, and I'd like to update it on my website without a lot of work.
Thankfully, it's actually simple!
How to Update WordPress Plugin from Zip File
Install & activate the Update Theme & Plugins From Zip File WordPress plugin.
Go to your plugins page in WordPress.
Click on the ADD NEW button.
Click on the UPLOAD PLUGIN button.
Click BROWSE and choose your zip file you downloaded.
Click the INSTALL NOW button.
That's it!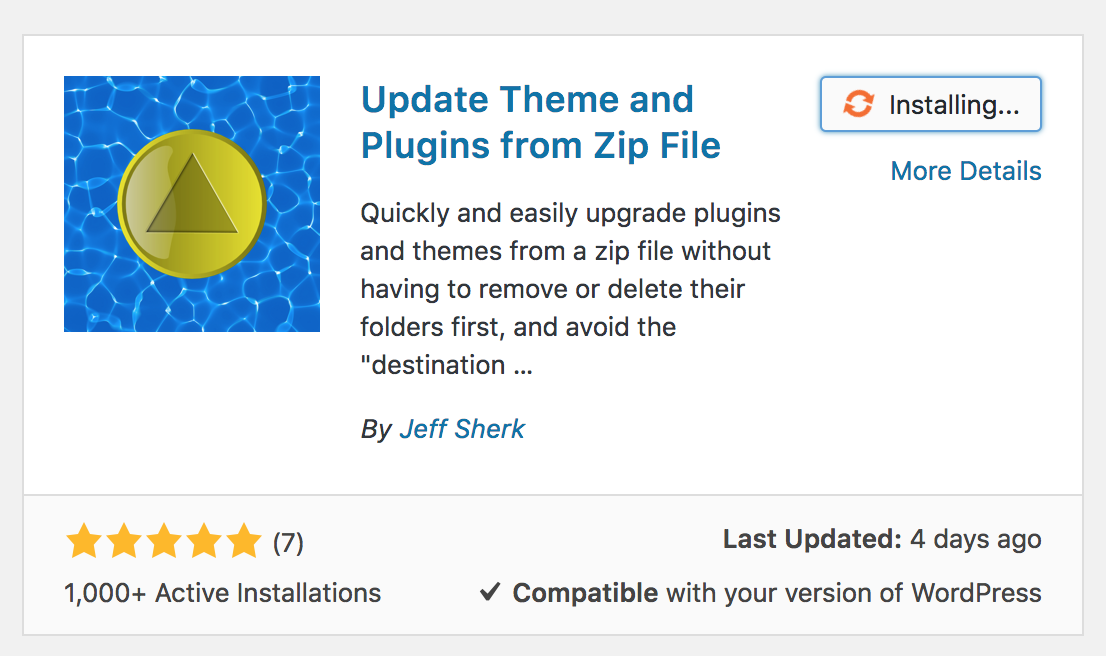 Is this helpful?
More posts from themightymo.com
Go to phpMyAdmin. Go to the "wp_options" table. Search for the field named, "active_plugins". Edit the "active_plugins" field. Delete the value/contents of the "active_plugins" row. Save. That's it! All your plugins are now deactivated!
Websites have multiple layers: Domain Registration When you register a domain, you pay someone ~$20/year for a .com domain. Registration means you are leasing the domain for a year or more. A domain is the "yoursite.com" or "yoururl.net" or "yourorganization.org" that people type into their browser. We use services like Namecheap, Dreamhost, and GoDaddy for…
I inherited a WordPress site using Avada ThemeFusion, and it is experiencing really bad performance issues. After doing lots of my standard bag-of-tricks optimizations to little effect, I decided to simply count the javascript files. To my surprise horror, I found it was loading over 80 javascript files on every single page! (For comparison: themightymo.com…