All WordPress websites will automatically log you out after a certain amount of time.  I generally like this feature as a security measure.
But what if you have a site that you NEVER want to log out of (a local development site, a site that is wrapped in an app, grandma's photo-sharing blog, etc.)?  Well, here's your solution!
I invested some time this morning creating a simple plugin that will maintain your login cookie for 40+ years.  Download it on Github.  Hat tip to Alex Mills (Viper007Bond), who wrote the original code that I modified.
I hope you can get some mileage out of it!  🙂
More posts from themightymo.com

use a plugin to do a bunch of optimizations on this site, but for some reason, the preloading of fonts is broken. So I rolled my own font preloading function and placed it in my functional plugin (You could also put it in functions.php). Here's the code.

Beaver Builder doesn't give you an interface to change the background color of the sticky menu after scrolling. Here's a simple bit of CSS that can help.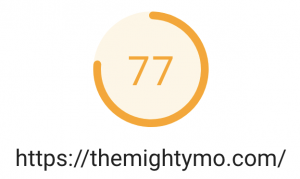 Today I decided to invest 1 hour optimizing themightymo.com. Below are the actions I took along with the results. Speed Benchmarks and Initial Observations Before starting on today's speed optimization, Google Pagespeed Insights scored us as a "44". There's some files loading from the wp.com cdn (e.g. Jetpack's cdn) – Google is penalizing me for…