Hello!
I am excited to introduce "TheMightyMoo!", our first WordPress theme template available for free download and public consumption! YEAH!!! HUZZAH!!! *celebration*
To see it in action, visit Net Impact Minneapolis and TobyCryns.com. Here is a screenshot of the default installation: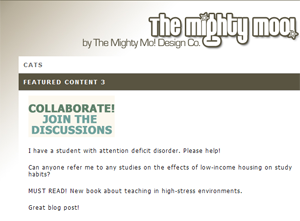 TheMightyMoo! is a fully-customizable accordion theme that uses the MooTools framework to display posts. Installation is incredibly simple! Just download the zipped folder below and get going. 🙂
Don't forget to let us know what you think by leaving your thoughts on a comment below!
– Toby
Version 1.1
– Added CSS classes for image alignment in WordPress 2.5.
– Fixed formatting issues on ordered lists
More posts from themightymo.com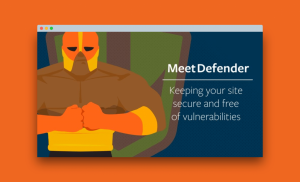 A while back, I started using WPMUDEV's Defender Pro plugin for security on all my WordPress sites. I made a decision this week to switch to WordFence. The conversation was forced on me, because I had a site using Defender Pro that was hacked. I do not blame Defender Pro for the hack, however, this…

use a plugin to do a bunch of optimizations on this site, but for some reason, the preloading of fonts is broken. So I rolled my own font preloading function and placed it in my functional plugin (You could also put it in functions.php). Here's the code.

Beaver Builder doesn't give you an interface to change the background color of the sticky menu after scrolling. Here's a simple bit of CSS that can help.