For the Month of July only! Get your very own WordPress blog or static website – $99!
This includes:
– Domain registration for one year
– Hosting for one year
– Installation of your WordPress blog
– Installation of SEO plugin, Akismet spam prevention, and up to 5 additional plug-ins of your choosing
– Online email form
– Email address (you@yourdomain.com)
Contact us today to get started!
More posts from themightymo.com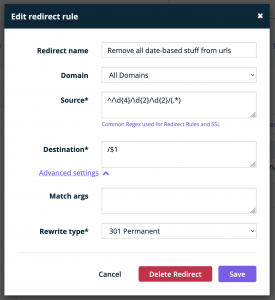 Today I needed to update the permalink structure to remove the dates from blog posts on an old website. It's easy enough to remove the dates – just go to "Settings"->"Permalinks", and select the "/%postname%/" option – done! Buuuut there's still the problem of 301 redirecting old urls so as to not lose SEO value.…
Go to phpMyAdmin. Go to the "wp_options" table. Search for the field named, "active_plugins". Edit the "active_plugins" field. Delete the value/contents of the "active_plugins" row. Save. That's it! All your plugins are now deactivated!
Websites have multiple layers: Domain Registration When you register a domain, you pay someone ~$20/year for a .com domain. Registration means you are leasing the domain for a year or more. A domain is the "yoursite.com" or "yoururl.net" or "yourorganization.org" that people type into their browser. We use services like Namecheap, Dreamhost, and GoDaddy for…