[et_pb_row custom_padding="18px|0px|18.7969px|0px|false|false" _builder_version="3.14″ background_image="https://themightymo.s3.us-east-2.amazonaws.com/wp-content/uploads/2018/10/matt-wilhelm3.jpg" saved_tabs="all" template_type="row"][et_pb_column type="1_3″ _builder_version="3.14″ parallax="off" parallax_method="on"][et_pb_text _builder_version="3.14″ text_font="||||||||" text_text_shadow_blur_strength="0.25em" header_font="||||||||" text_text_shadow_style="preset1″ text_text_shadow_color="#FFFFFF" background_color="rgba(255,255,255,0.66)" custom_padding="10px||5px|"]
Case Study: Matt Wilhelm BMX
[/et_pb_text][et_pb_testimonial author="Matt Wilhelm" job_title="Owner" company_name="Pro Bike Shows" _builder_version="3.14″]
I've worked with Toby and The Mighty Mo! for years.
Super knowledgeable and he always has great ideas that I would never come up with on my own.
Most importantly he always answers the question "Why?" He always has the user experience in mind, and thinks of what works best and will make the most compelling site.
He is also the nicest guy and super fun to work with. In today's digital age it's rare that you get someone on the phone to walk you through the ins and outs of the tech world. Thanks Toby and The Mighty Mo!!!
(via Verified Google Reviews)
[/et_pb_testimonial][/et_pb_column][et_pb_column type="2_3″ _builder_version="3.14″ parallax="off" parallax_method="on"][/et_pb_column][/et_pb_row]
More posts from themightymo.com

I asked a design group I'm part of where they go for website design inspiration, and here are their recommendations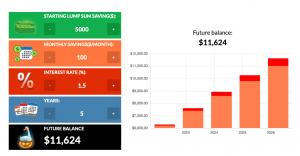 A collection of new WordPress calculators we built that work great on your phone!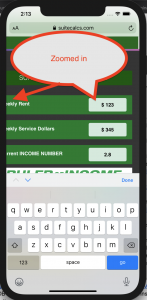 Sometimes iPhone iOS Safari zooms in on text fields unexpectedly – here's how to disable that zoom effect.