I upgraded my WordPress plugin, Simple Pull Quote, officially today, and it is now available for download from the WordPress Plugin Repository.
The biggest new feature is that you need only type &#91pullquote&#93Your pullquote here&#91/pullquote&#93 to use pullquotes.  What's more, there is now a button in both the Visual and HTML editors to insert the above-mentioned code for you.  The result is this:
[pullquote]Your pullquote here[/pullquote]
Many thanks to Darrell Schulte for his help in this endeavor!
More posts from themightymo.com

use a plugin to do a bunch of optimizations on this site, but for some reason, the preloading of fonts is broken. So I rolled my own font preloading function and placed it in my functional plugin (You could also put it in functions.php). Here's the code.

Beaver Builder doesn't give you an interface to change the background color of the sticky menu after scrolling. Here's a simple bit of CSS that can help.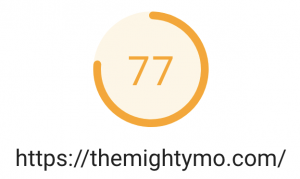 Today I decided to invest 1 hour optimizing themightymo.com. Below are the actions I took along with the results. Speed Benchmarks and Initial Observations Before starting on today's speed optimization, Google Pagespeed Insights scored us as a "44". There's some files loading from the wp.com cdn (e.g. Jetpack's cdn) – Google is penalizing me for…