By default, you can only delete 20 reviews at a time in Shopify. But by adding "&limit=50" to the end of the reviews url, you can delete 50 reviews at a time!
Ideally we'd be able to delete all Shopify reviews at once, but this little hack more than doubles our productivity, so I'll take it!
[Thanks]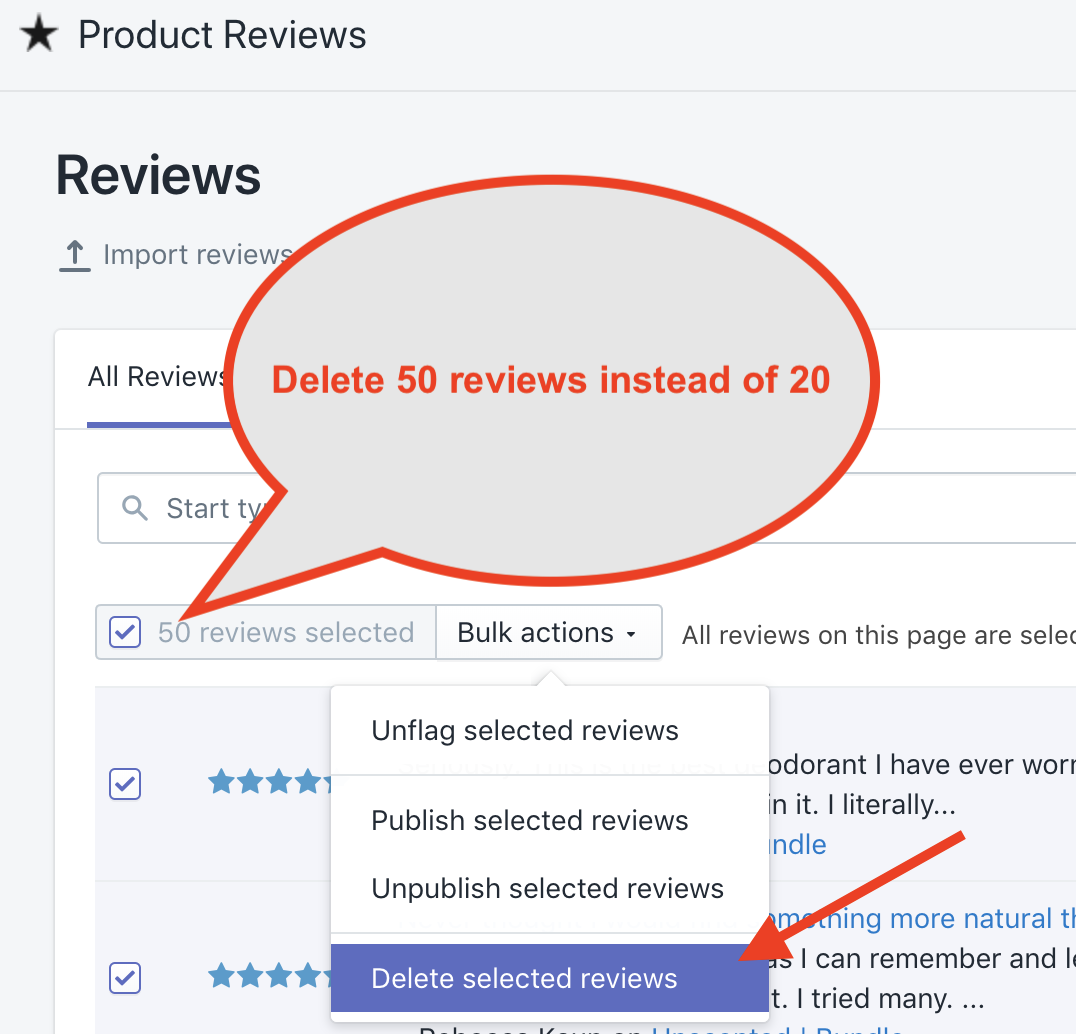 More posts from themightymo.com
Go to phpMyAdmin. Go to the "wp_options" table. Search for the field named, "active_plugins". Edit the "active_plugins" field. Delete the value/contents of the "active_plugins" row. Save. That's it! All your plugins are now deactivated!
Websites have multiple layers: Domain Registration When you register a domain, you pay someone ~$20/year for a .com domain. Registration means you are leasing the domain for a year or more. A domain is the "yoursite.com" or "yoururl.net" or "yourorganization.org" that people type into their browser. We use services like Namecheap, Dreamhost, and GoDaddy for…
I inherited a WordPress site using Avada ThemeFusion, and it is experiencing really bad performance issues. After doing lots of my standard bag-of-tricks optimizations to little effect, I decided to simply count the javascript files. To my surprise horror, I found it was loading over 80 javascript files on every single page! (For comparison: themightymo.com…