I've been helping small businesses build websites and sell things online for over 15 years. I've learned that there are many "best practices" that I never recommend anyone do and many things people recommend I never do that I always do.
Some things on this list might seem counter-intuitive – they are. Some might seem downright weird – they are that, too. But I promise you, if you think deeply about these things, even if you decide to not do them, you'll land in a much better place! Without further ado, here's my counter-intuitive list of everything you need to know about building your small business website.
Ignore design.
Website design doesn't affect your business right now. Ignore everything that bugs you about your logo, ignore your dumb web page layouts, poor color choices, serif'd fonts, and stock images. You'll never ever ever win a sale with your website design. So just choose a fresh, off-the-shelf WordPress theme that'll have enough design to not lose you a sale – there are millions of these. If you need a recommendation, just go with Divi and don't look back!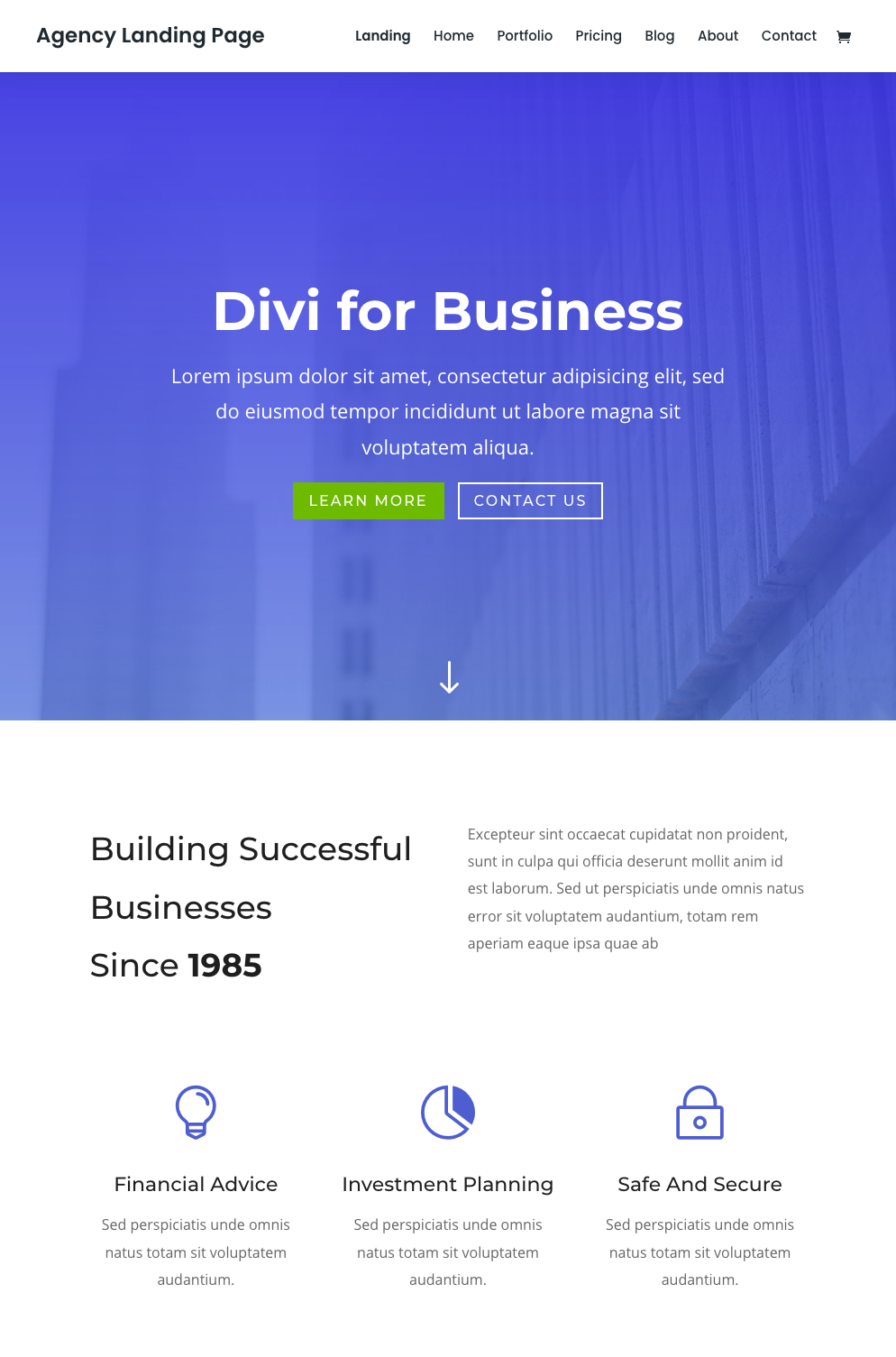 Go cheap.
Don't invest scores of thousands of dollars building what you hope will be your dream website. Instead, go cheap. For example, build your site on WordPress.com, Squarespace.com, Shopify.com, etc. rather than a custom WordPress/Magento/etc build. Find someone locally who can help you make sound, cheap choices (like me!).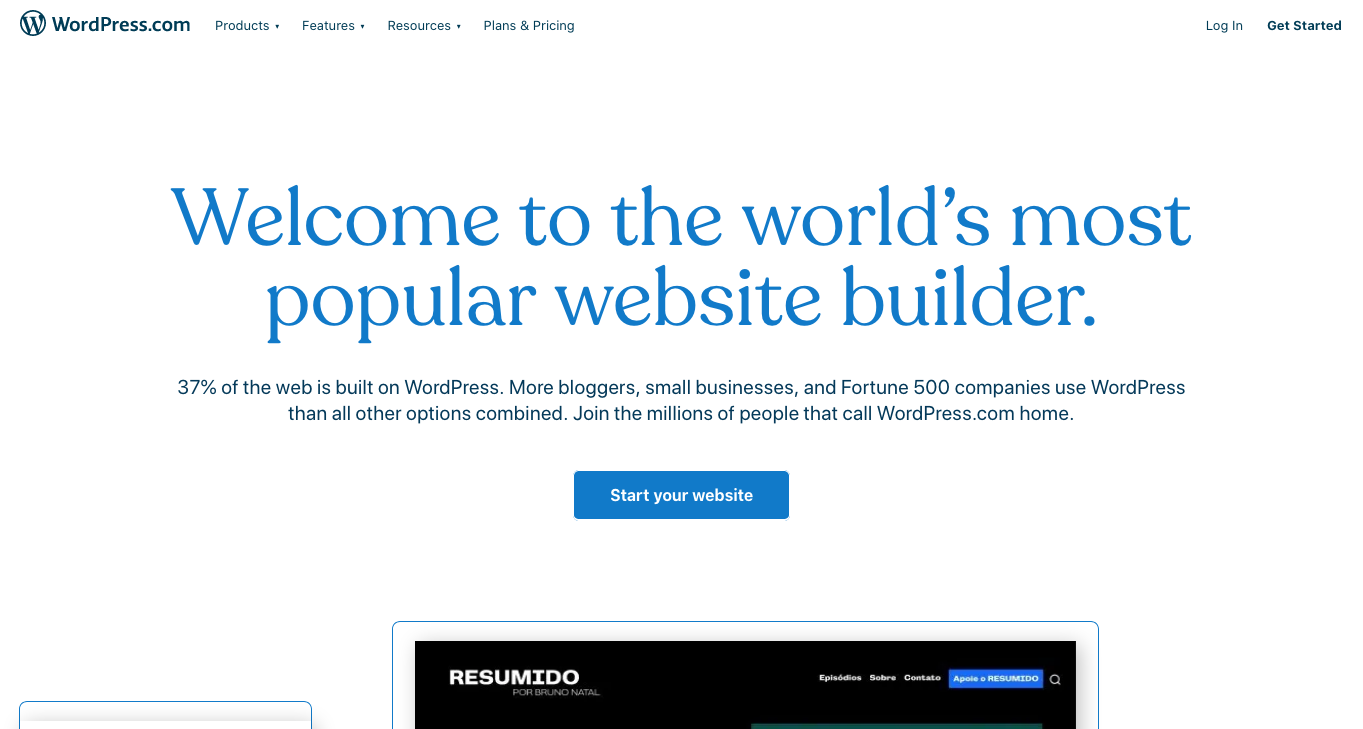 Go fast.
Launch in a day. Seriously. No excuses. Why not?! I've seen very few consultant and small business websites that couldn't launch in a day. For an e-commerce website – 2 days. Sure, you might be an outlier and have more complex requirements, but odds are you are one of the 99% of small business owners who can launch in a day! If you have your text and images ready to go, there is no excuse to taking longer.
Don't do social media or blogging.
There are all sorts of excuses and anxieties that will slow down your launch – none worse than the curse of wondering if you have social media and blogging covered. You don't. And ya know what? You are none the worse for not doing those 2 things well! Stick to what you know and what you do well, and you'll be just fine.
Ignore SEO.
There are lots of SEO success stories. But for every SEO success story, I can find 100 small businesses that have wasted thousands of dollars in SEO black holes. SEO is a long-term strategy that is unlikely to generate leads for you in the short run. So forget about it right now and push it to your "Website Phase 2" wishlist.
Iterate quickly.
After launching your new site, you'll start to hear from people about how great and how crappy your new website is. Take a deep breath, then ignore 99% of what you hear. If you happen to stumble upon an idea to quickly improve your website content (copy, navigation menus, links) – go for it! Just make sure to say "no" to structural and design changes (which are more prevalent and less valuable).
Ignore your ego – Focus on Metrics.
Focus on KPIs, ROIs, goals, sales targets, etc. The trap that some people set for you is they over-emphasize design, functionality, integrations, and other things that make you feel good while ignoring the one thing that actually matters: SALES! Ask yourself, "How many deals did I close?" rather than, "Could my website look better?" Ignore that embarrassed feeling you get when you look at your site and instead ask, "How will I close the deal with the last person who emailed?"
Define the business objective.
I've seen many successful businesses that don't have a website. Despite what you might have heard, you don't need a website to be successful. Before building a website, figure out why the hell your business needs a (new) a website in the first place. Websites are flaky friends and cause more headaches than ice cream. They cost a lot more, too. At minimum, answer the question, "How will I measure the success of this website investment?"
Ignore the haters.
Ignore the objections of your friends, the requests of your team, the eye-rolls from agency professionals & WordPress developers, and especially you especially must must must ignore your own inclination to want to make this project more difficult on yourself by not following this list! The end.
There. So now we just saved you thousands of wasted dollars, hundreds of hours of worthless work, and about 1 million headaches. What will you do with your time? A suggestion: close more deals!
p.s. Design matters greatly in the world. I've given lectures about the importance of design to grad students at the U of Minnesota. I generally agree with Donald Norman's brilliant essay on the design of everyday things. Charlie Miller's work on the design school tests is truly mind-blowing (couldn't find a link to his doctoral thesis, but here's a recent video of Charlie). Good design is critically-important in our world. It's just that good design isn't important for your business right now.
WordPress Marketing Fundamentals
Summary
If you don't know what else to do for marketing, then do Google Ads. See this quick Google Adwords tutorial.
Resources
Biz Concepts & Further Reading
Free WordPress Tech Learning
WordPress Plugins
Organic SEO: Yoast SEO for basic organic SEO tech (Get the premium version if you're a blogger).
WordPress Forms, Quizzes, Surveys, Etc.: Gravity Forms for anything form-related. I use it for my contact form, Website Cost Calculator, and for my payment pages. Add the Zapier add-on to connect to everything! BONUS: Set up your Gravity Form to send to your cell phone via sms!
Credit Card Processing: Stripe.com + Gravity Forms/WooCommerce.
WordPress Hosting
Digital Tools
Related Meetups
Where to Hire WordPress Pros
Is WordPress Too Much Overhead For You Right Now?
Wix.com: The quickest, lowest-cost way to build a fancy-ish website.
E-Commerce
Contact me if I missed anything!
(Thanks to Ben Wilson for helping compile these notes from my talk!)
Slow Website Costing Leads
Is Your WordPress Configuration Losing You Leads?
"We've done all the basic SEO stuff and even wrote some articles, but our leads haven't increased." – actual lunch conversation with a potential user of our products.
What if you are doing everything right, but you are still not seeing SEO results?
Google might be penalizing you due to a faulty WordPress configuration.
With all sorts of moving parts on the content-creation side of your website, wouldn't it be nice to know you've got someone to understand and look after after the tech side of your SEO as well?
Tech things like html markup, pushing the right content to Facebook, and making sure the search giants properly-understand your website are all things we know inside and out.
Don't Let Your Slow Site Cost You Valuable Sales
Google ranks your website on many factors – both content and technology.
A speedy, mobile-friendly site will rank higher than a slower website, all things being equal.
To achieve your fastest website possible, you need to connect all sorts of dots behind-the-scenes.
There's no one-size-fits-all, and it takes trial and error to get it right.
Save Yourself From Embarrassment. Never again get blamed for website delays that aren't your fault.
"We hired a company to design, build, & launch our WordPress website, and now they are months behind!" – actual quote from a friend, over coffee, who hired a big marketing agency in town.
"I don't know the status of the homepage fix I requested, and now my boss is getting pissed at me! It's not even my fault!" – actual email I received from a relative who hired a different local agency to fix a bug in their website.
Web design companies are notorious for missing deadlines.
How many times have you been in a position where you need to tell your boss or customer, "I have no idea when the website will launch"?
Don't fall into the web launch trap: Avoid the uncertainty of website launches FOREVER!
Our WordPress Website Design, Refresh, & Launch Proven Process ensures your website launches on-time with all the features you need.
We've never been late with a launch.
How do we do it?
As you know, traditional marketing agencies will pitch you long, complicated, convoluted, byzantine processes for everything and charge you a premium for it!
They deliver it late, and it's never what you expected. What a waste!
We cut the fluff and give you what you need, when you need it.
Our Proven Process ensures you are always in the know and involved at critical junctures in the redesign & launch process.
You'll always be able to tell your boss, "Here's where things are at… Here's when we'll be done…"
Avoid the headache-inducing craziness of those complex website designs & launches forEVER.
Never be left wondering, "What are we even paying for, anyway?"
With our Proven Process, we'll ensure your website redesign launches on time and on-budget.
Never Be Embarrassed beccause Your WordPress Team Missed the Deadline (Again)
"I'm going to miss my deadline because my stupid web team never answers the phone!" – actual quote from a friend over beers.
How amazing will you feel when that ugly bug on your company's homepage is fixed before anyone notices?
We know that ugly things mysteriously appear on websites – broken slideshows, misaligned text, spelling errors, broken images, etc.
Almost all of our work for you gets completed within 1 business day. Often sooner.
You'll never have to tell your boss, "It's getting fixed," because it'll be fixed so fast, she won't even notice it's broken!
Never Feel Abandoned & Alone in the Digital Wilderness Again!
"My web team is has dropped off the map!" – actual conversation I had with a friend.
"I was stuck with a broken website and nowhere to turn." – real quote from someone who was looking to become a customer of The Mighty Mo!
When you have to put so much of your trust in others, it's easy to feel abandoned in the digital world.
I've heard time and again that the #1 reason people choose to work with us is because of our availability.
We are there for you when you need us most.
Phone, email, text. We will be there for you when you feel stranded.
You can't put a price on your safety. And safety is exactly what we are selling.
Feel safe next time your website crashes, because we'll jump on it.
FACT: 99% of our customers' website-down emergencies are fixed within 20 minutes.
Feel safe the next time your website has a broken page or feature.
We fix broken WordPress things quickly.
Not only are we experienced, all of our internal business processes are built with calmness in mind.
We build breathing space into our daily schedules so that we can jump on your website emergency when it happens.
So next time your website crashes or you discover your SEO has been hijacked, know that we will jump on the issue and work our butts off until it's not only fixed, but the cause is discovered and we put a fix in place to avoid it in the future.
Pro-active, calm, future-facing safety.