Today I had an issue where I dropped a plugin into the "mu-plugins" folder on a WordPress multisite installation, and the plugin failed to load.
After doing some digging, I discovered that certain plugins need additional help to load.
The solution in my case was to add a file called "load.php" to the "mu-plugins" folder with the following php code in it:
<?php // mu-plugins/load.php
require WPMU_PLUGIN_DIR.'/my-plugin/my-plugin.php';
(Make sure to change "my-plugin" to the new plugin's folder name.)
Works like a charm now!
Is this helpful?
More posts from themightymo.com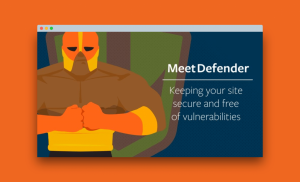 A while back, I started using WPMUDEV's Defender Pro plugin for security on all my WordPress sites. I made a decision this week to switch to WordFence. The conversation was forced on me, because I had a site using Defender Pro that was hacked. I do not blame Defender Pro for the hack, however, this…

use a plugin to do a bunch of optimizations on this site, but for some reason, the preloading of fonts is broken. So I rolled my own font preloading function and placed it in my functional plugin (You could also put it in functions.php). Here's the code.

Beaver Builder doesn't give you an interface to change the background color of the sticky menu after scrolling. Here's a simple bit of CSS that can help.