WordPress Presentation
What we might cover
How many people have a website or blog?
Brainstorm ideas for websites.  What do you want your website to do?
WordPress as a CMS
Examples: GBSSA.org, TeamUpMn.org, Letronica.com (http://www.letronica.com/content/), cryns.com
Switching WordPress from a Blog to a CMS
Photo Gallery: http://www.cryns.com/category/photos/
Post by email
iPhone Application
Cool Plugins: Podpress (search Minnov8 on iTunes), WP Shopping Cart (cryns.com), CForms II (http://www.dogooddiapers.com/sign-up/), Subscribe2 (http://blog.cryns.com/subscribe/), NextGEN FlashViewer (http://shabushabu-webdesign.com/wp-plugin-nextgen-flashviewer/), Ozh' Click Counter, Viper's Video Quicktags, All in One SEO Pack, flickrRSS, Twitter widget,  WP Page Numbers,
More posts from themightymo.com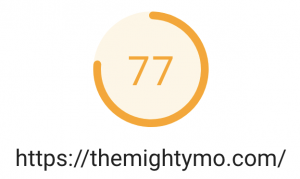 Today I decided to invest 1 hour optimizing themightymo.com. Below are the actions I took along with the results. Speed Benchmarks and Initial Observations Before starting on today's speed optimization, Google Pagespeed Insights scored us as a "44". There's some files loading from the wp.com cdn (e.g. Jetpack's cdn) – Google is penalizing me for…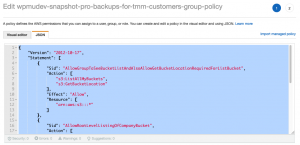 Here's a quick tutorial about how to give 2 IAM users web access to an S3 bucket.

I asked a design group I'm part of where they go for website design inspiration, and here are their recommendations