WordPress Presentation
What we might cover
How many people have a website or blog?
Brainstorm ideas for websites.  What do you want your website to do?
WordPress as a CMS
Examples: GBSSA.org, TeamUpMn.org, Letronica.com (http://www.letronica.com/content/), cryns.com
Switching WordPress from a Blog to a CMS
Photo Gallery: http://www.cryns.com/category/photos/
Post by email
iPhone Application
Cool Plugins: Podpress (search Minnov8 on iTunes), WP Shopping Cart (cryns.com), CForms II (http://www.dogooddiapers.com/sign-up/), Subscribe2 (http://blog.cryns.com/subscribe/), NextGEN FlashViewer (http://shabushabu-webdesign.com/wp-plugin-nextgen-flashviewer/), Ozh' Click Counter, Viper's Video Quicktags, All in One SEO Pack, flickrRSS, Twitter widget,  WP Page Numbers,
More posts from themightymo.com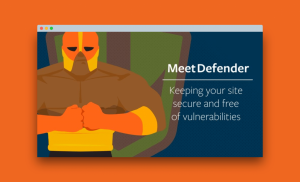 A while back, I started using WPMUDEV's Defender Pro plugin for security on all my WordPress sites. I made a decision this week to switch to WordFence. The conversation was forced on me, because I had a site using Defender Pro that was hacked. I do not blame Defender Pro for the hack, however, this…

use a plugin to do a bunch of optimizations on this site, but for some reason, the preloading of fonts is broken. So I rolled my own font preloading function and placed it in my functional plugin (You could also put it in functions.php). Here's the code.

Beaver Builder doesn't give you an interface to change the background color of the sticky menu after scrolling. Here's a simple bit of CSS that can help.