Tonight, I was struggling trying to make an image resize dynamically on one of my WordPress sites based on a maximum image width. I thought I would try out some script with jQuery, since WordPress includes it in the core code. Below you will find the code that I used to make it happen, which is based on this article.
Note: This will conflict with the Featured Content Gallery plugin (and probably others, too!). Please let me know if you figure out how to get it working with that plugin! 🙂
Enjoy!
First, make sure you initialize jQuery by calling the following function BEFORE the "wp_head();" function:
Second, paste the following code AFTER the "wp_head()" function call:
More posts from themightymo.com

use a plugin to do a bunch of optimizations on this site, but for some reason, the preloading of fonts is broken. So I rolled my own font preloading function and placed it in my functional plugin (You could also put it in functions.php). Here's the code.

Beaver Builder doesn't give you an interface to change the background color of the sticky menu after scrolling. Here's a simple bit of CSS that can help.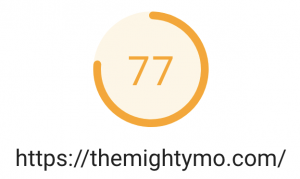 Today I decided to invest 1 hour optimizing themightymo.com. Below are the actions I took along with the results. Speed Benchmarks and Initial Observations Before starting on today's speed optimization, Google Pagespeed Insights scored us as a "44". There's some files loading from the wp.com cdn (e.g. Jetpack's cdn) – Google is penalizing me for…