My SEO team needs access to my WordPress site.
My first instinct was to do it the old way: Install "Members" plugin & create a new "SEO Agency" role.
But today when I went to do that, I noticed that Yoast SEO now adds 2 WordPress user roles for SEO agencies!
So I added my agency to Yoast's "SEO Manager" role, and waaalah! Done!
If you need to limit access or give more access to the SEO team, you can still do that by adding/limiting capabilities to the Yoast roles with the Members plugin (or just create a new role using Members plugin).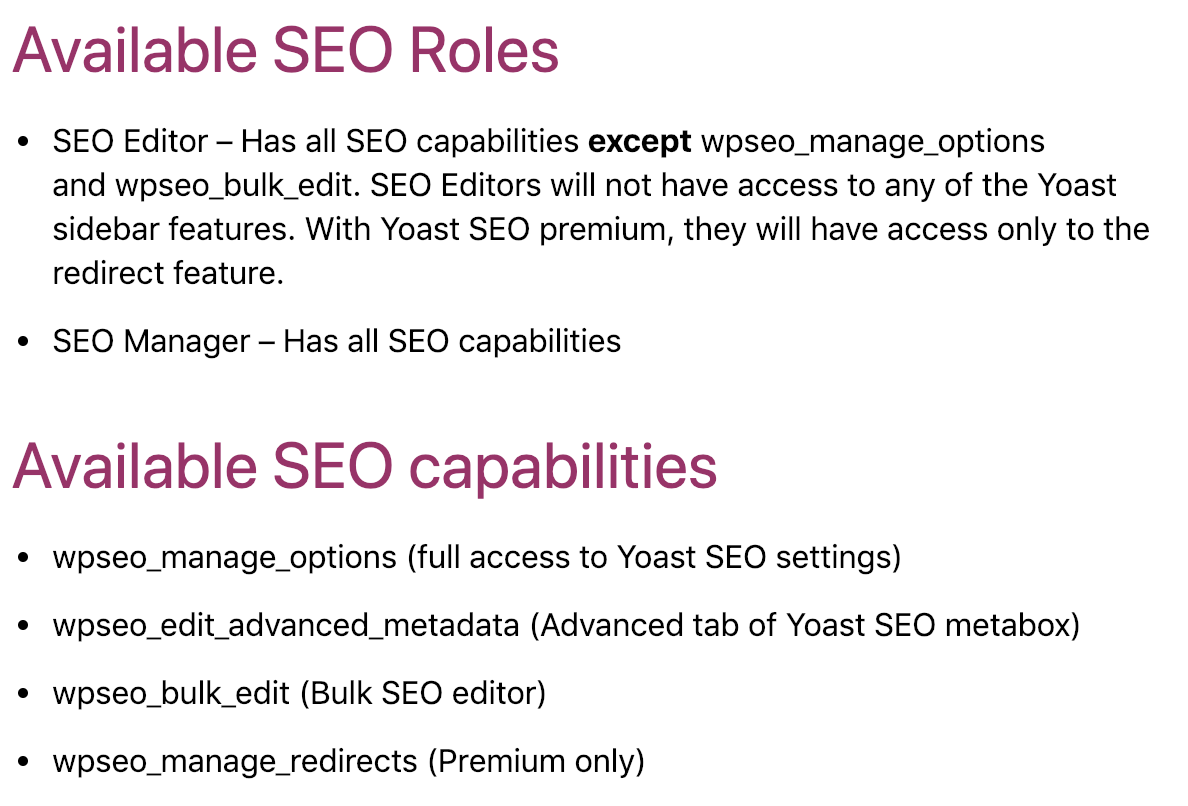 Is this helpful?
More posts from themightymo.com
As part of our summer celebration, we want to offer you this package at a great price: $499 – WordPress blog or website – Theme customization – Hosting for a year – Domain registration or transfer This is a great deal for anyone looking to get started with a great website! Contact us today!
Hello! I am excited to introduce "TheMightyMoo!", our first WordPress theme template available for free download and public consumption! YEAH!!! HUZZAH!!! *celebration* To see it in action, visit Net Impact Minneapolis and TobyCryns.com. Here is a screenshot of the default installation: TheMightyMoo! is a fully-customizable accordion theme that uses the MooTools framework to display posts.…