Ever wanted to set up an email drip campaign, deliver a course via email, or offer one of those list-builder popups on your WordPress website?
In this online lunch-n-learn, we'll go through the step-by-step basics of adding these features to your WordPress site as well as how to get everything connected on the Mailchimp end of things. Pretty soon, you'll be building your credibility and offering high-value content to your leads, literally, while you sleep!
WHEN: July 18, 2019 at noon CST
WHERE: Online via screenshare
This will be the perfect overview for the busy, mildly-techie business owner who just wants the nuts and bolts without the fluff.
FREE to attend, and I promise you this will not be a pitch. Just some how-to sharing followed by about 15 minutes of Q&A and conversation. And all while you enjoy your lunch! We'll share the screenshare link with you closer to the event.
AGENDA
1. Overview of the tools (WordPress + Mailchimp)
2. Configuring an e-book/pdf Mailchimp + WordPress opt-in popup.
3. Configuring an opt-in online email series/course in Mailchimp + WordPress.
4. Q&A
IMPORTANT NOTE: This event will be recorded and shared publicly at a later date (likely on mspwp.com, youtube, etc.). By attending, you are consenting to our sharing anything you say or contribute during the session.
Register for this Free Online Lunch-n-Learn:
More posts from themightymo.com
I inherited a WordPress site using Avada ThemeFusion, and it is experiencing really bad performance issues. After doing lots of my standard bag-of-tricks optimizations to little effect, I decided to simply count the javascript files. To my surprise horror, I found it was loading over 80 javascript files on every single page! (For comparison: themightymo.com…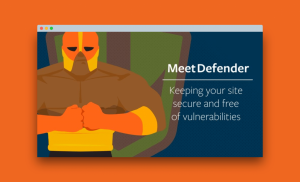 A while back, I started using WPMUDEV's Defender Pro plugin for security on all my WordPress sites. I made a decision this week to switch to WordFence. The conversation was forced on me, because I had a site using Defender Pro that was hacked. I do not blame Defender Pro for the hack, however, this…

use a plugin to do a bunch of optimizations on this site, but for some reason, the preloading of fonts is broken. So I rolled my own font preloading function and placed it in my functional plugin (You could also put it in functions.php). Here's the code.