This morning I noticed that my WordPress theme's image captions were not looking good. In fact, they weren't looking like image captions at all: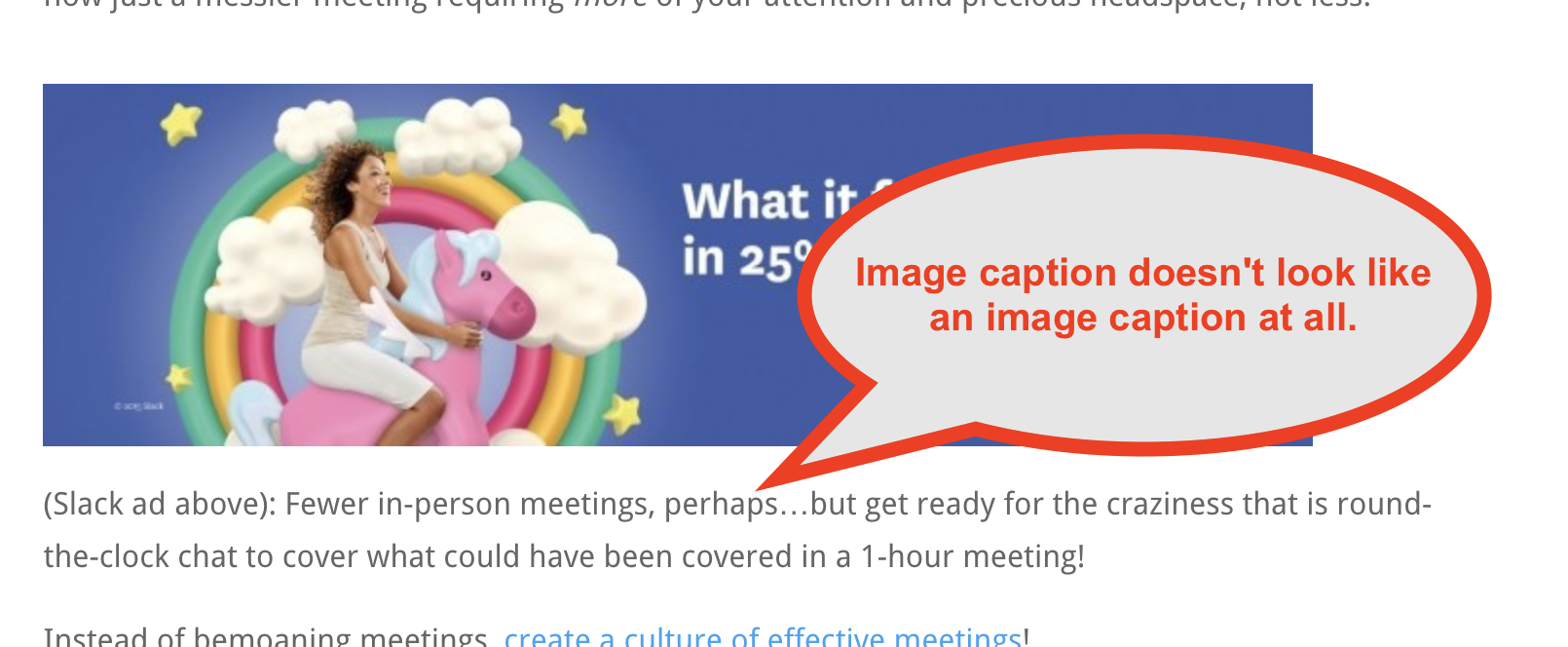 How to Fix the Gutenberg Image Caption Style Issue
I use Divi theme, but this fix should work in every WordPress theme. All you need to do is add this to your theme's functions.php file:
add_theme_support( 'wp-block-styles' );
Add that, and your caption will suddenly look like a caption: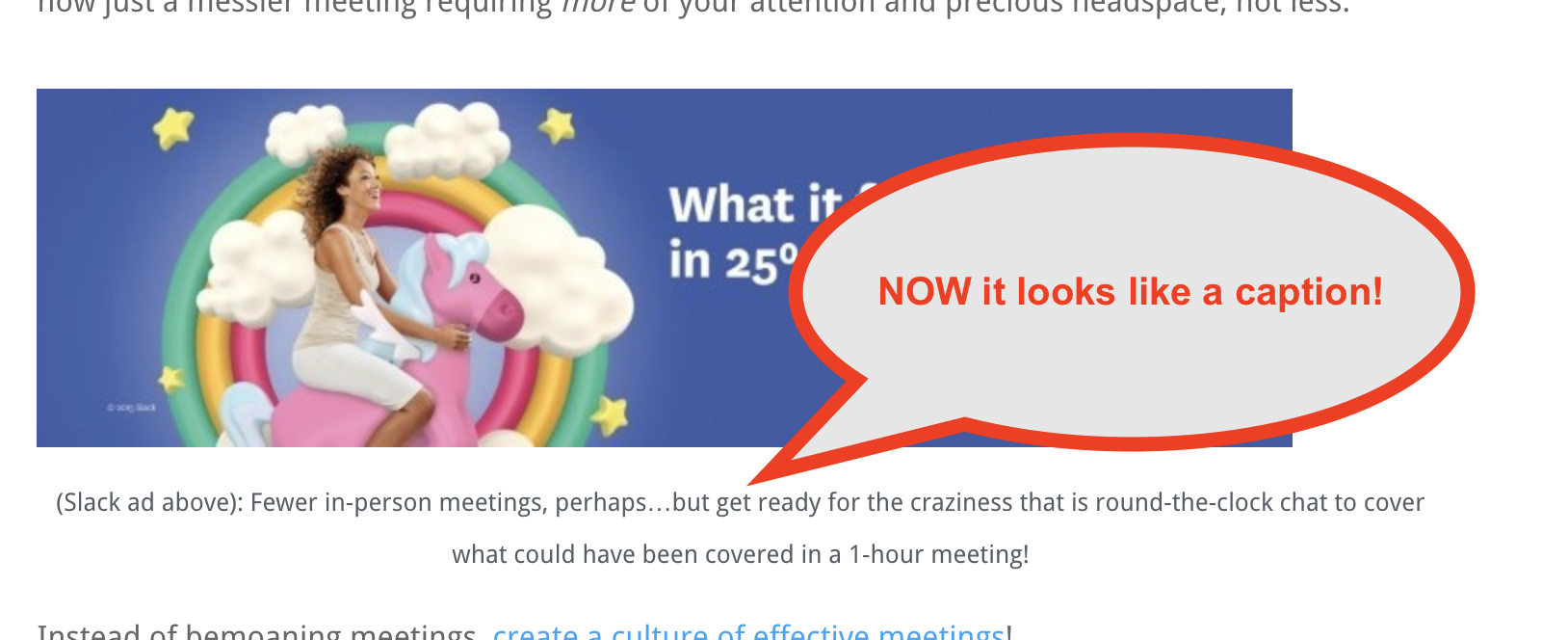 Was this helpful?
More posts from themightymo.com
As part of our summer celebration, we want to offer you this package at a great price: $499 – WordPress blog or website – Theme customization – Hosting for a year – Domain registration or transfer This is a great deal for anyone looking to get started with a great website! Contact us today!
Hello! I am excited to introduce "TheMightyMoo!", our first WordPress theme template available for free download and public consumption! YEAH!!! HUZZAH!!! *celebration* To see it in action, visit Net Impact Minneapolis and TobyCryns.com. Here is a screenshot of the default installation: TheMightyMoo! is a fully-customizable accordion theme that uses the MooTools framework to display posts.…