When a customer leaves us, we like to set them (and us) up for future success. For example, when a customer leaves us I fill out a single form that automates many of the tasks noted below:
We add a note and update their tags in our CRM. [AUTOMATED BY ZAPIER]
We mail them a postcard via Handwrytten with a $5 Starbucks gift card (a little special "goodbye" from us). [AUTOMATED BY ZAPIER]
We send them an email notifying them that the service has stopped. [AUTOMATED BY GRAVITY FORMS]
We send our Slack channel a notification letting our internal team know that the customer has left us. [AUTOMATED BY GRAVITY FORMS]
We update their Mailchimp lists/tags/etc. [COULD BE AUTOMATED BY GRAVITY FORMS]
We update our "current customers and their services" Google spreadsheets. (one for admin and one for our support team) [COULD BE AUTOMATED BY GRAVITY FORMS]
If requested, we'll zip up their WordPress site and share with them. [COULD BE AUTOMATED BY GRAVITY FORMS]
We delete recurring invoices in our payment system(s).
We disconnect Jetpack, VaultPress, Gravity Forms, etc. if they are using our connections to those services.
We delete their account from our hosting servers (if applicable).
In summary, 7 of 10 customer off-boarding steps could be automated, which is pretty cool. We only do 4 of those, because I'm a cheapskate and don't want to pay the $20/mo for the fancy version of Zapier. 🙂
More posts from themightymo.com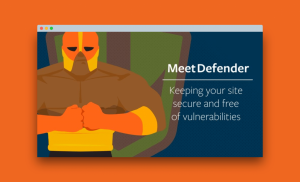 A while back, I started using WPMUDEV's Defender Pro plugin for security on all my WordPress sites. I made a decision this week to switch to WordFence. The conversation was forced on me, because I had a site using Defender Pro that was hacked. I do not blame Defender Pro for the hack, however, this…

use a plugin to do a bunch of optimizations on this site, but for some reason, the preloading of fonts is broken. So I rolled my own font preloading function and placed it in my functional plugin (You could also put it in functions.php). Here's the code.

Beaver Builder doesn't give you an interface to change the background color of the sticky menu after scrolling. Here's a simple bit of CSS that can help.