I did some research today with regards to forum and video options that WordPress offers as well as some other non-WordPress options for these two things.  My research is below.  Please let me know if I made an error or misrepresented anything.
Thanks!
Videos
Option #1: VideoPress:
All VideoPress videos are stored on the WordPress.com servers.
Pricing is by space used.  There is a base charge of $60/year, which includes 3 GB of storage.  Additional storage can be purchased at the rate of
5GB for $19.97
15GB for $49.97
25GB for $89.97
50GB for $159.97
100GB for $289.97
VideoPress should work similar to any other streaming video behind a firewall.  If a user is able to stream YouTube videos, then he should be able to stream VideoPress.  Of course, the IT folks might need to make an exception to their site-blocking list for WordPress.com's servers.
Option #2: WordPress video upload feature
Forums
Option 1: Forum Software such as phpBB, Vanilla, or punBB.
Pros: Open source; Robust options; Traditional forum software
Cons: Requires a separate installation; Users are not integrated with the WordPress user database; Works like traditional forum software; Requires extra time to customize; No threaded comments
Option 2: Simple-Press (http://simple-press.com/)
Pros: WordPress plugin; User database is the same as WordPress; Integrates with WordPress theme
Cons: Requires a bit of customization; No threaded comments
Option 3: WordPress post comments
Pros: Already installed with WordPress; Intuitive interface for replying to posts/comments; Completely integrated with WordPress; Easily manage discussions; Includes threaded comments
Cons: Requires a bit of customization; Requires a bit of design and usability planning
Option 4: BuddyPress Forums (http://testbp.org/forums/)
Pros: Easily set up group forums with access restrictions; Integrates nicely with WordPress; Plugin maintained by WordPress
Cons: No threaded comments
More posts from themightymo.com
I inherited a WordPress site using Avada ThemeFusion, and it is experiencing really bad performance issues. After doing lots of my standard bag-of-tricks optimizations to little effect, I decided to simply count the javascript files. To my surprise horror, I found it was loading over 80 javascript files on every single page! (For comparison: themightymo.com…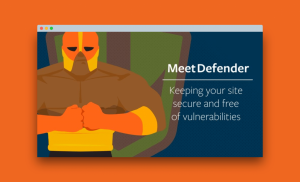 A while back, I started using WPMUDEV's Defender Pro plugin for security on all my WordPress sites. I made a decision this week to switch to WordFence. The conversation was forced on me, because I had a site using Defender Pro that was hacked. I do not blame Defender Pro for the hack, however, this…

use a plugin to do a bunch of optimizations on this site, but for some reason, the preloading of fonts is broken. So I rolled my own font preloading function and placed it in my functional plugin (You could also put it in functions.php). Here's the code.