I did some research today with regards to forum and video options that WordPress offers as well as some other non-WordPress options for these two things.  My research is below.  Please let me know if I made an error or misrepresented anything.
Thanks!
Videos
Option #1: VideoPress:
All VideoPress videos are stored on the WordPress.com servers.
Pricing is by space used.  There is a base charge of $60/year, which includes 3 GB of storage.  Additional storage can be purchased at the rate of
5GB for $19.97
15GB for $49.97
25GB for $89.97
50GB for $159.97
100GB for $289.97
VideoPress should work similar to any other streaming video behind a firewall.  If a user is able to stream YouTube videos, then he should be able to stream VideoPress.  Of course, the IT folks might need to make an exception to their site-blocking list for WordPress.com's servers.
Option #2: WordPress video upload feature
Forums
Option 1: Forum Software such as phpBB, Vanilla, or punBB.
Pros: Open source; Robust options; Traditional forum software
Cons: Requires a separate installation; Users are not integrated with the WordPress user database; Works like traditional forum software; Requires extra time to customize; No threaded comments
Option 2: Simple-Press (http://simple-press.com/)
Pros: WordPress plugin; User database is the same as WordPress; Integrates with WordPress theme
Cons: Requires a bit of customization; No threaded comments
Option 3: WordPress post comments
Pros: Already installed with WordPress; Intuitive interface for replying to posts/comments; Completely integrated with WordPress; Easily manage discussions; Includes threaded comments
Cons: Requires a bit of customization; Requires a bit of design and usability planning
Option 4: BuddyPress Forums (http://testbp.org/forums/)
Pros: Easily set up group forums with access restrictions; Integrates nicely with WordPress; Plugin maintained by WordPress
Cons: No threaded comments
More posts from themightymo.com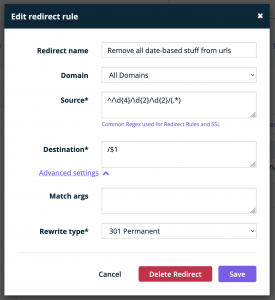 Today I needed to update the permalink structure to remove the dates from blog posts on an old website. It's easy enough to remove the dates – just go to "Settings"->"Permalinks", and select the "/%postname%/" option – done! Buuuut there's still the problem of 301 redirecting old urls so as to not lose SEO value.…
Go to phpMyAdmin. Go to the "wp_options" table. Search for the field named, "active_plugins". Edit the "active_plugins" field. Delete the value/contents of the "active_plugins" row. Save. That's it! All your plugins are now deactivated!
Websites have multiple layers: Domain Registration When you register a domain, you pay someone ~$20/year for a .com domain. Registration means you are leasing the domain for a year or more. A domain is the "yoursite.com" or "yoururl.net" or "yourorganization.org" that people type into their browser. We use services like Namecheap, Dreamhost, and GoDaddy for…