Back in December 2018, Elegant Themes announced that they'd be launching a Gutenberg Block module within the Divi Theme.
We are working on exciting integrations (coming soon) where you can use your favorite Divi modules within Gutenberg, or use any registered Gutenberg blocks within the Divi Builder.

Gutenberg and the New Divi Builder Experience (Elegant Themes Blog Post, Dec. 11, 2018)
Unfortunately, almost a year later, this feature has not yet materialized. In fact, I could not find any reference to this feature being developed at all!
I love Divi theme – it makes WordPress site-building a fun and simple experience. But I've been using Gutenberg more and more on blog posts and pages, and it's rate of improvement is impressive. I find the editing content-editing experience in Gutenberg to be more fun that Divi's "builder" experience, which is buggy and inconsistent when editing content. In fact, this site uses the Divi builder for the structure, but I am creating and editing this blog post in Gutenberg!
I wouldn't use Gutenberg to build a website yet, but it sure would be nice if Divi offered us the option to use the superior Gutenberg editor for post and page content!
You can try out the Gutenberg WordPress editor here and see Divi's awesome features here. Both have strengths and weaknesses…
If Elegant Themes ever creates a Gutenberg module for Divi, I'll let y'all know!
More posts from themightymo.com
I inherited a WordPress site using Avada ThemeFusion, and it is experiencing really bad performance issues. After doing lots of my standard bag-of-tricks optimizations to little effect, I decided to simply count the javascript files. To my surprise horror, I found it was loading over 80 javascript files on every single page! (For comparison: themightymo.com…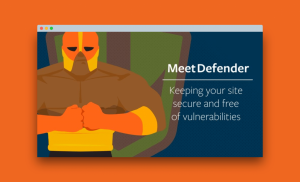 A while back, I started using WPMUDEV's Defender Pro plugin for security on all my WordPress sites. I made a decision this week to switch to WordFence. The conversation was forced on me, because I had a site using Defender Pro that was hacked. I do not blame Defender Pro for the hack, however, this…

use a plugin to do a bunch of optimizations on this site, but for some reason, the preloading of fonts is broken. So I rolled my own font preloading function and placed it in my functional plugin (You could also put it in functions.php). Here's the code.