I had a quandry today.  I needed some functionality not provided in a plugin.  The question: Do I edit the "Now Reading Reloaded" WordPress plugin, or do I build a plugin that extends it?  I chose the latter, and this is why:
Normally when i want to customize an existing plugin, I will edit the plugin file(s) and that will be that.  But tonight I decided, in the name of good old-fashioned curiosity, that I would extend the "Now Reading Reloaded" plugin with one of my own.
By default, the aforementioned plugin displays unread, currently reading, and finished books in the sidebar.  I only wanted to display the unread books.  So, all my new plugin does is create a hard-coded display of unread books.  It uses hooks provided by the plugin author to do so.  My plugin is not flexible at all, but it gets the job done nicely.  Plus, I created my first WordPress widget – YAHOOO!!!
More posts from themightymo.com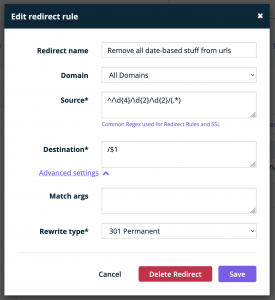 Today I needed to update the permalink structure to remove the dates from blog posts on an old website. It's easy enough to remove the dates – just go to "Settings"->"Permalinks", and select the "/%postname%/" option – done! Buuuut there's still the problem of 301 redirecting old urls so as to not lose SEO value.…
Go to phpMyAdmin. Go to the "wp_options" table. Search for the field named, "active_plugins". Edit the "active_plugins" field. Delete the value/contents of the "active_plugins" row. Save. That's it! All your plugins are now deactivated!
Websites have multiple layers: Domain Registration When you register a domain, you pay someone ~$20/year for a .com domain. Registration means you are leasing the domain for a year or more. A domain is the "yoursite.com" or "yoururl.net" or "yourorganization.org" that people type into their browser. We use services like Namecheap, Dreamhost, and GoDaddy for…