I had a conversation recently with Josh about some WordPress stuff, and he brought up the new "wp_login_form" function that shipped with WordPress 3.0. I suppose I had read about it, but the value of it did not occur to me until this week when the opportunity came up to utilize it.
Josh and I are working on a site together, and the site needs a login form within the normal page structure. Basically, we need to show a login form if a user is not already logged-in.
I remember tackling this problem a few years ago with a link to the "…/wp-login.php" page. Of course, this method of logging in is a bit disjointed for the average user.
So, on our new site, we will be embedding a login form within the normal page structure using the wp_login_form() function.
*and there was much rejoicing*
More posts from themightymo.com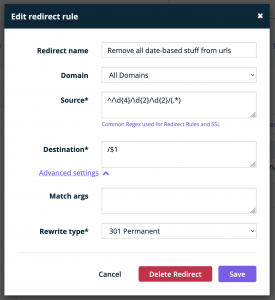 Today I needed to update the permalink structure to remove the dates from blog posts on an old website. It's easy enough to remove the dates – just go to "Settings"->"Permalinks", and select the "/%postname%/" option – done! Buuuut there's still the problem of 301 redirecting old urls so as to not lose SEO value.…
Go to phpMyAdmin. Go to the "wp_options" table. Search for the field named, "active_plugins". Edit the "active_plugins" field. Delete the value/contents of the "active_plugins" row. Save. That's it! All your plugins are now deactivated!
Websites have multiple layers: Domain Registration When you register a domain, you pay someone ~$20/year for a .com domain. Registration means you are leasing the domain for a year or more. A domain is the "yoursite.com" or "yoururl.net" or "yourorganization.org" that people type into their browser. We use services like Namecheap, Dreamhost, and GoDaddy for…