FYI, This is a quick summary of a longer and more in-depth article that can be found here.
6 FREE & Quick Digital/Business/Website Wins You Can Achieve Today!
Local SEO via Google My Business: It'll take you 10 minutes, and you'll show up higher on mobile searches!  FREE!  Quick!
Email List: Start building your email list!  Get a free Mailchimp.com account, then copy-and-paste the "signup" embed code into your WordPress site.  That's it!
Google Analytics: Create a free Google Analytics account, install the free Monster Insights WordPress plugin, configure the plugin in your WordPress, and rock on!
Install & Configure the free Jetpack WordPress plugin.  Activate just about everything it offers to improve page speed, functionality, and security.
Install & Configure Yoast SEO WordPress plugin.  This does all the basic stuff that Google asks of us.
More posts from themightymo.com

Beaver Builder doesn't give you an interface to change the background color of the sticky menu after scrolling. Here's a simple bit of CSS that can help.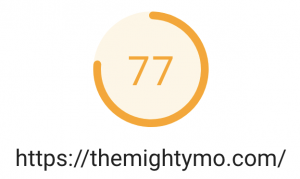 Today I decided to invest 1 hour optimizing themightymo.com. Below are the actions I took along with the results. Speed Benchmarks and Initial Observations Before starting on today's speed optimization, Google Pagespeed Insights scored us as a "44". There's some files loading from the wp.com cdn (e.g. Jetpack's cdn) – Google is penalizing me for…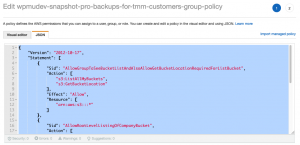 Here's a quick tutorial about how to give 2 IAM users web access to an S3 bucket.